Our main guest this year in Albuquerque will be
Hema Bharadwaj
. She will be sharing stories of unschooling in India, of their family's move to the U.S. Hema is an artist in many media, and will demonstrate Rangoli, an traditional Indian art form. Everyone can watch, and anyone who wants to can try it, too (outside, where it properly goes if the weather is good; inside if it's too cold).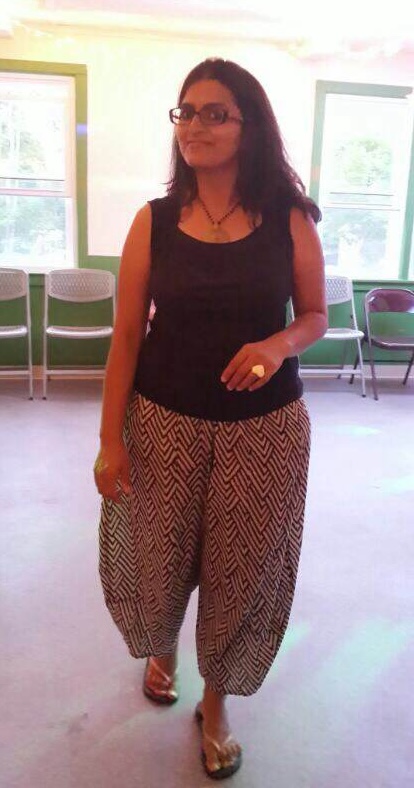 If you are a subscriber to
The Homeschooler
magazine, there is an interview I did of Hema in the Fall 2014 issue called "India, New Jersey and the Civil War." I will be able to share a longer version of this, with more photos (in color) in a couple of weeks. You will enjoy hearing Hema!
Read more about Hema Bharadwaj here:
Hema
Below is a photo of a session Hema ran at my house in 2009. That's Holly Dodd on the left, with Hema. You can click it to see more patterns from that day, and the supplies. (The little girl is Hema's daughter Zoya, who is tall now.)
The thing that most needs to be seen and shown in person is how to hold the powder (ground rice and natural colors) in such a way that one channels a flow, to make the design, or to deposit color within the spaces.
It's hard to describe, but wonderful to see. The still photos below were on
the wikipedia page about rangoli
. The first is a before and after, and the second is indoors and incorporates lamps, for the festival of Diwali.
And here is one of many videos from YouTube: