Keith was born in 1956 and grew up in Alamogordo (south central New Mexico). I was born in 1953, lived in Texas for a while (where all my grandparents were from and 7/8 of great grandparents), and grew up (from the age of 6) in Española, in north central New Mexico.
Keith and I met in the middle, and stayed in Albuquerque. I used to be a lot older than he was. Now I'm not.
Keith and I will be at the symposium with Marty perhaps briefly attending, but I'll tell you about our children anyway.
We have three children who won't be at this symposium. Kirby (28) is in Texas, needs to work through the holidays (at Blizzard Entertainment, customer service, in-game (he supervises gamemasters, and has worked there for eight years). He's coming to Albuquerque in January, though, to look for an apartment or house, to move here with his girlfriend of a year and a half, and her daughter who's five, in March or April. Kirby has promised to speak in 2016 if there's a symposium.
(That's a hotel question, not yet answered.)
Marty (25) got married November 20, in Las Vegas, just because his girlfriend of six years (now wife) loves Las Vegas. Marty and Ashlee might come to the hotel to play board games at least one night, I hope.
http://sandradodd.blogspot.com/2014/11/marty-is-married.html
Holly (23) is in India, staying with unschoolers, taking an art class, hanging out with people who are involved in alternative education, shopping, exploring, playing My Little Pony with the daughter of her host family, and having an exciting adventure. She left two days after Marty's wedding, and will return January 24. (Not current, but still Holly:
SandraDodd.com/holly
I don't have a page on my husband, Keith, but I thought some people might like to see him aging, in medieval costumes, as Gunwaldt. :-) He's grey now, but still has a beard and he still plays recorder.
SandraDodd.com/duckford/gunwaldt
There are two photos of baby Holly there, and a link to more of Holly. She doesn't do much medieval dressing-up anymore, and neither do I, nor Kirby the oldest, but Marty, my middle child is currently the baron of the local group, and so extremely active for the time he's the representative of the Albuquerque SCA group to other groups.
SandraDodd.com/marty
There is this, about Keith, and knotwork, which he will be demonstrating.
SandraDodd.com/knotwork
Here are some recent photos, but they can't be any larger unless I want to give the hotel wedding department Big Bucks. I might, later.
Dressed up, Keith and me: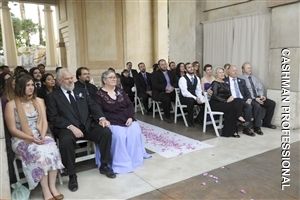 Holly, on the left: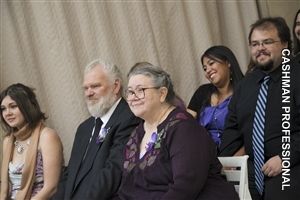 Ashlee's dad, the hand-off: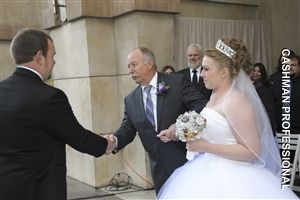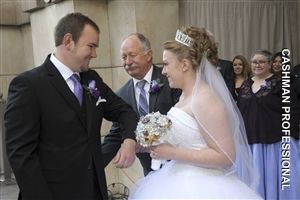 Me, Keith, Ashlee Dodd, Marty, Destiny (Kirby's girlfriend), Kirby and Holly: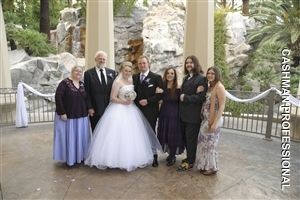 Here's some more about me, if you want. I haven't kept it up for the past few years; I will probably fill it in at some point.
SandraDodd.com/bio